E-learning StartUp course:
Entrepreneurship for people with disabilities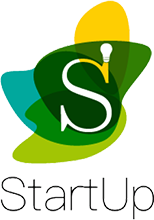 Apply by December 21st, 2020 and attend the course for FREE.
The StartUp program is an international collaboration between five organizations which want to promote entrepreneurship and business mindset to more people with disabilities.
Funded by Erasmus + and with partners from Chile, Greece, Malaysia and the United Kingdom, the project aims to improve both the access and the quality of vocational training for educators, career counselors, youth workers and others who support people with disabilities to explore options in employment and entrepreneurship opportunities.
By creating an e-learning platform and an online community, StartUp project seeks to improve entrepreneurial skills and knowledge and help create a better understanding of opportunities for people with disabilities.
The Academy of Entrepreneurship is the coordinator of the program and we are pleased to invite you to apply!
The STARTUP seminar:
– recognizes that developing business initiatives for people with disabilities requires resilience, motivation and confidence in the dynamics and ability of people with disabilities who they support.
– gives participants an overview of the enterprise's development process, an understanding of where entrepreneurial ideas come from, how they are tested and how they can be developed.
– expands the knowledge, information, tools and entrepreneurial spirit required, so that a trainer is better equipped to accompany people with disabilities in their effort of becoming entrepreneurs.
– introduces the concept of reflective approach to the educational process to the participants and creates opportunities for networking and interaction with the community of learners.
Introductory video of the e-learning course here
Spots are limited and strict order of priority will be applied. The participation in the seminar is completely free and a certificate of participation will be given after answering a questionnaire. When the registration period is completed, an e-mail will be sent to you with access details, as well as, further instructions for the course.
The trainers who will pilot the course with young people with disabilities will be given a certificate of participation, as well as, the opportunity to present their work in an international webinar with other participants from the 4 participation countries of the program.
The courses will be open for free until the end of February 2021.
During them:
– At least 2 webinars will be organized that will explain the course to potential interested parties. An international one with participation from the 4 countries of the programme and one in Greek.
– There will be the possibility of communication with the contributors of the program.  In particular,  there will be 2 meetings per month for questions and discussion on the topics of the seminar.
– Through the forum, participants will be able to communicate and exchange ideas with others from all over the world.
– The language of the course is English.
If you have any questions, you can contact us at info@akep.eu.