MIMI
Migrants' microintegration into work and social life (MiMi) is a project funded by the European Union that aims to improve the integration of migrants in their professional and social life by offering practical solutions and material for daily work. It will offer new details on micro integration that "recipient labour representatives" (like trainers, coaches, but also HR counsellors/ managers at companies) could use to support the integration process better for this immigrant groups, and it will help to raise the awareness and understanding of the migrant population needs, living and emotional burden from their personal history.
IPAL
Improving Instructional Practices in Adult Learning and Supporting Adult Trainers' Professional Development (IPAL), is an Erasmus+ project that focuses on improving the skills of educators and instructional practices in Adult Education. It aims at providing quality monitoring tools for adult education providers' performance and access to practical training resources for adult educators, giving special attention to Continuous Professional Development (CPD) programmes for trainers.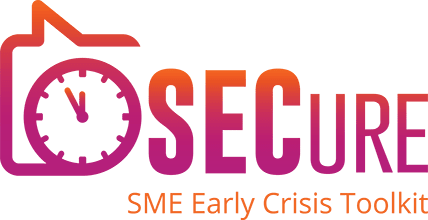 SECure
SECure – SME Early Crisis Toolkit, or SECure in short, enables SMEs facing an acute business crisis to precisely determine the crisis status, identify causes and initiate appropriate countermeasures. At the same time, (future) entrepreneurs are trained to implement early crisis detection mechanisms to prevent future company crises. The project achieves a sustainable impact by directly securing jobs on the one hand and by professionalizing VET organizations, management consultants, entrepreneurship and SME support infrastructures and by providing first of its kind resources to be implemented into their curricula and services.
EUROTHON
European Hackathon: shaping youth ideas on the future of Europe (EUROTHON), a European event focused on Europe as a great motherland of the future with debates on roots to explore and discuss the values and history of Europe. The aim of this project is to broaden and strengthen youngsters' civic engagement and participation in democratic processes at local, national and international level, through their active participation in this innovative training programme, following an integrative, student-centered and action-oriented approach.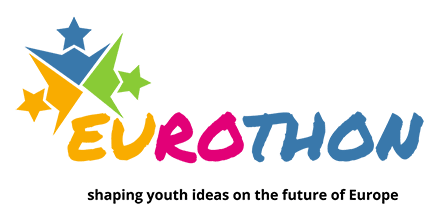 START UP
START UP is a European project that aims to empower young people with disabilities to start their own enterprise and support them to overcome all the obstacles that exist both practical and psychological. At the same time, the project aims to empower youth workers to support them in this process.
The project is going to be implemented by a consortium comprised of 5 organizations, representing 4 countries from 3 continents (Greece, UK, Malaysia, Chile) that face similar issues related with the entrepreneurship of young people with disabilities.
EXPRESS
EXPRESS is a European project that has as its main goal to empower young migrants and refugees, creating and/or strengthening supporting services for the development of self- enterprises by this target population. This goal will also be reached by strengthening the cooperation among all actors involved in the field of work integration of disadvantaged groups, as well represented within the consortium presenting this project.
The expected result from the project is the creation of a pathway for the implementation of a wider network among actors in the field of work integration of migrants/refugees to make them work together and produce effective impact for quality employment and to give a contribution in the decrease of young migrants/refugees' unemployment rates and social exclusion, especially in South European countries.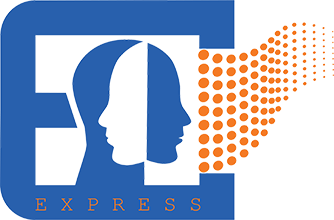 FANTASIA
"FA.N.T.A.S.I.A. – Entrepreneurship and soft skills through FAiry Tales: an iNnovaTive Approach to entrepreneurShip educatIon in primAry schools" is an innovative project that aims to foster the entrepreneurial mindset and knowledge of transversal and entrepreneurial skills of primary students aged 6-9 through an innovative software based on fairy tales, and to foster the training of teachers in the assessment of transversal and entrepreneurship skills of primary students through a user manual and training course for teachers/coaches, also available in eLearning mode.
RESONANT
RESONANT is a European project that aims to give new instruments to NEETs (people neither in employment or in education or training), interested in cultural field, and to cultural start uppers/ entrepreneurs who want to improve their business models.
The goal of this project is for young people to achieve new skills and qualifications, such as entrepreneurship, cultural management and transversal skills, that will guarantee higher levels of employability.
COMPETE!
COMPETE! is a European project that has as general objective the development of skills and competences supporting graduates in acquiring and developing soft skills and key competences, to foster their employability, and socio-educational and personal development, in order to help them be actively involved in work and social life. The project will also overcome the problem of recent graduates that enroll for jobs for which they are over-qualified in order to get into the labour market.
To reach this objective, the consortium wants to create a serious game, that will train graduates and young people at risk of unemployment to acquire the so called "future skills", which are a combination of cognitive, methodological, social and digital skills.
FOCUS
FOCUS is a European project that focuses on the current situation of vocational training in Europe, which requires determining the paths of raising qualifications, and on developing and drawing on existing interventions related to Upskilling Pathways.
The project supports the exchange of good practices on the topic of defining paths of improvement of competences (Upskilling Pathways), in order to increase the competences of vocational advisors and trainers in motivating and encouraging adults to improve their vocational development.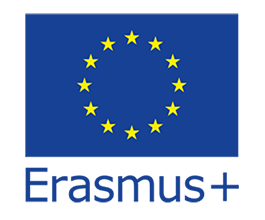 START UP BIO
START UP BIO aims to support and facilitate transition and innovation processes of rural enterprises, accompanying them to the conversion from a traditional production to an organic production. It offers high quality training opportunities, promoting ICT-based learning (self-tutorial and e-learning paths).
The project seeks that new well trained farmers could be the agents for change management processes in the agricultural sector, actively participating as ambassadors in dissemination of a culture of organic production and sustainable development.
GREENY
GreenY is a project about promoting Youth-led women Entrepreneurship for the development of inclusive Green Economy. It aims to foster cooperation between countries in Europe, Latin America, and Asia. The project will train women youth workers and young people belonging to vulnerable contexts, with key competencies and practical skills that promote their entrepreneurial spirit and increase their employment opportunities within the various sectors related to the green economy model. The development of these capacities will allow them to be empowered in the face of the challenges of the global context and can be considered as active agents of change within the framework of emerging sustainable development models.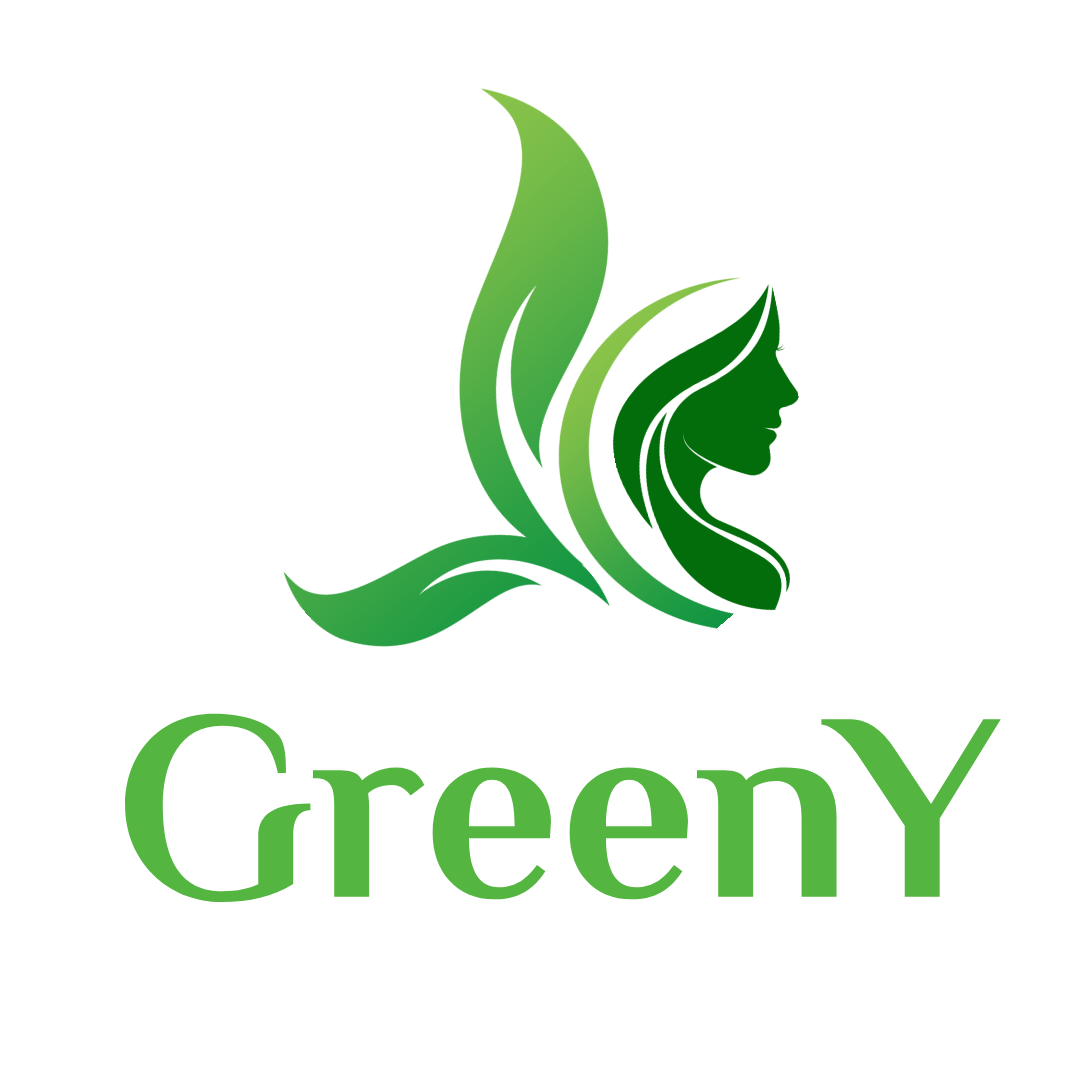 WELLVET
WELLVET is a European project that aims to promote physical health, emotional wellbeing and personal development of VET students through developing a bespoke European training course bringing together mentoring, physical activity and classroom support in a vocational context.
The WELLVET concept is developed on the assumption that emotionally, mentally and physically healthy students are a lot better inclined to acquire new knowledge and skills in a meaningful manner.
TREND
TREND (Training Refugees in Entrepreneurial Skills using Digital Devices) is an European Union funded initiative that aims at helping refugees set up their own business.
This is done by training the trainers working with refugees on entrepreneurship issues and helping inform refugees on how self employment is a viable option for them in Europe.
This project answers to the following needs:
There is not enough entrepreneurial trainers with skills to train refugee entrepreneurs
Existing entrepreneurship training is not well suited to meet the needs of potential refugee entrepreneurs
SOUND OF BUSINESS
Sound of Business (S.O.B.) is a European Union funded initiative that aims at boosting business skills through an innovative training approach based on the idea that music (in particular the history of Rock music) can be used as a cue to train adults about management, business and entrepreneurship.
SELF-REGENERATE
Self-Regenerate is a European Project that aims at increasing the opportunities for entrepreneurial careers of young people in peripheral regions. This can be achieved with the creation of a coaching methodology that combines start-up coaching and business English.
The project is based on an innovative coaching tool that has been tested by BTF in the UK, the Bridge Model.