We are Catalyst 2030 members!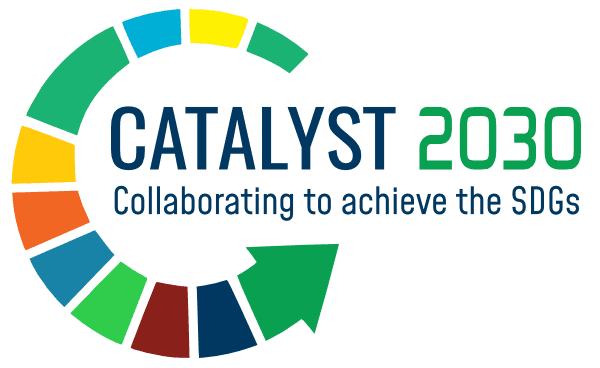 Catalyst 2030 is a fast-growing global movement of people and organisations committed to advancing the UN Sustainable Development Goals (SDGS) by 2030.
Launched at the World Economic Forum in Davos in January 2020, Catalyst 2030 is a social entrepreneur and innovator-led movement responding to this global call to action for people and planet.
The movement was co-founded by a diverse group of social entrepreneurs, many as members of our ecosystem partners: Ashoka, Echoing Green, the Schwab Foundation of the World Economic Forum and the Skoll Foundation. In 2019, this global group came together to forge what would become Catalyst 2030.
Catalyst 2030 members are driven by the desire to make a positive impact on the world and to find lasting solutions to unsolved challenges. The members have a proven track record of systems change approaches and our work complementing and often partnering with the large scale perspectives of governments.
What are the Sustainable Development Goals (SDGs)?
The United Nation's 17 Sustainable Development Goals are a comprehensive plan to achieve a better future for all. The 17 Goals provide a blueprint for eliminating extreme poverty, reducing inequalities, rehabilitating our natural environment, ensuring access to justice, improving well-being, and building the global partnerships needed for sustainable development—all by 2030.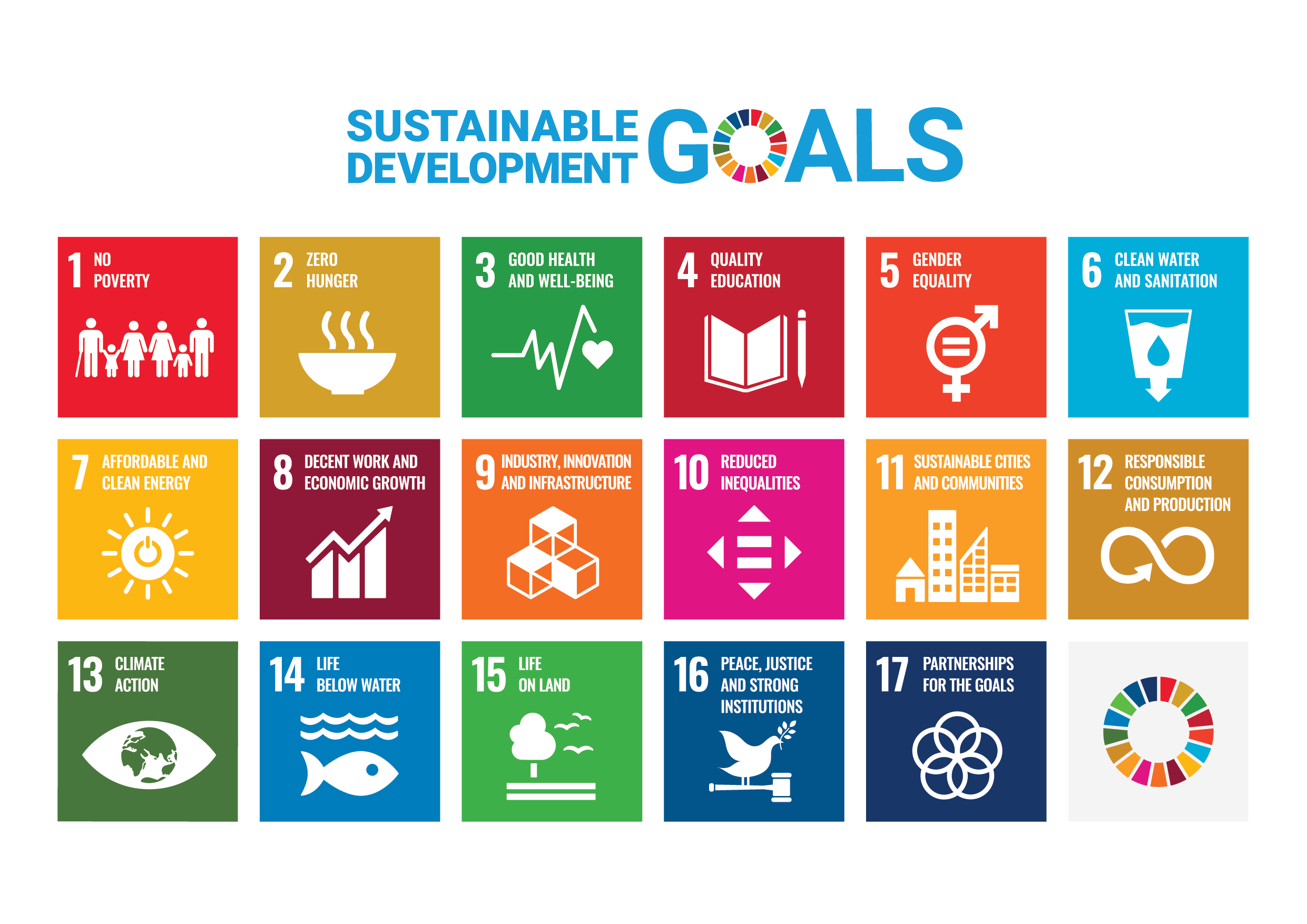 Academy of Entrepreneurship as a member of Catalyst 2030
Academy of Entrepreneurship became a member of  Catalyst 2030 in October 2022 in order to confront the world's most pressing problems in collaboration with social innovators from all over the world! By working together, we are able to share ideas, improve access to information, deploy resources more effectively and develop inclusive solutions that improve the quality of people's lives.
Catalyst 2030 members are driven by the desire to make a positive impact on the world and to find lasting solutions to unsolved challenges.
Catalysing Change Week 2023
Catalysing Change Week (CCW) is the world's largest event led by social innovators and entrepreneurs to share knowledge, exchange ideas and accelerate collaborative systems change during more than 200 sessions and activities in a dedicated annual week. The week is coordinated by Catalyst 2030, bringing together all systems catalysts, including social entrepreneurs, representatives from the private sector, governments, funders and others involved in systems change, to inspire change in support of achieving the SDGs.
At Catalysing Change Week 2023 Catalyst 2030 launched the concept of the Social Innovation Economy.
The theme for this year's event, Solutions from the frontlines, underscores the community-led development focus of Catalyst 2030's work.  As Catalyst Co-Founder and Chief Facilitator Jeroo Billimoria explained, "Our goal is to inspire change in the mindsets, culture and behaviours of policy makers, funders and leaders. And we want to empower social innovators and communities to affect this change."
On the 3rd of May, during the Catalysing Change Week, the "Entrepreneurship Skills Training for Catalysing SDGs" took place, organised by the Academy of Entrepreneurship.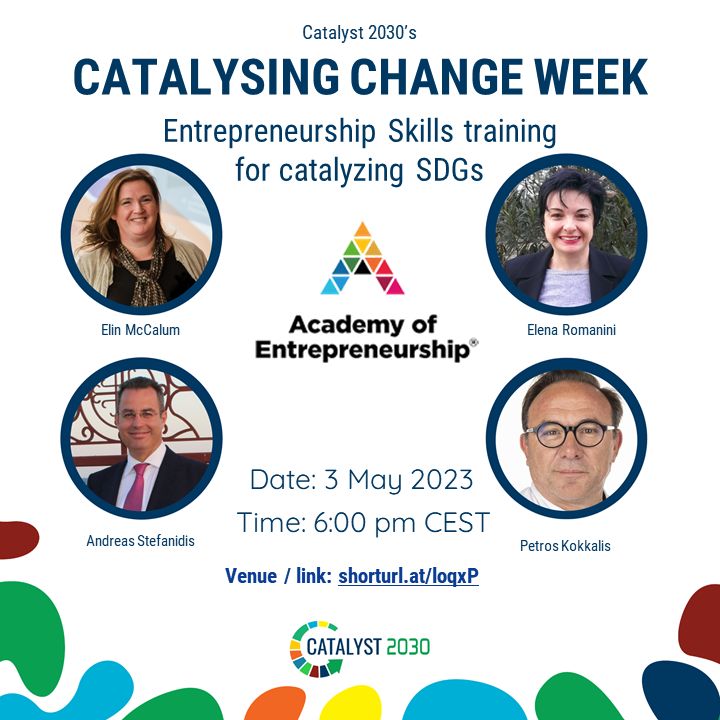 The main idea of the training was that in the face of global fragility, social inequality and (youth) unemployment, entrepreneurship could be key for sustainable socioeconomic empowerment.
The Moderator of the training was Andreas Stefanidis, the President of the Academy of Entrepreneurship & Educational Association of Athens HFAISTOS. 
The speakers were:
Petros Kokkalis, MEP The Left group in the European Parliament-GUE/NGL -The skills we need to fight inequalities and climate collapse
Elin McCalum, Leading Bantani Education – all about #entrepreneurial #lifeskills for #socialimpact – Europe Top 100 Women in Social Enterprise 2021
Elena Romanini, Senior EU Project Manager, trainer, supervisor at T-HAP LTD, all about – Economy of wellbeing and SDGs: the role of entrepreneurial skills for people and communities
Follow Catalyst 2030 and stay tuned for insightful news and events!