We are an EntreComp Practitioner Organisation!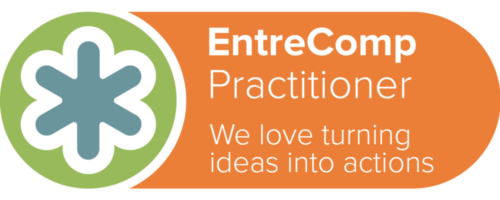 In September 2023, Academy of Entrepreneurship has been awarded as an EntreComp Practitioner Organisation!
This award recognises the work of our team in designing, testing and implementing entrepreneurial practices, showing how we are actively using EntreComp in any sector of lifelong learning – across education, youth work, community, employment, adult learning, start-up or beyond.
The EntreComp Community Award Pathway supports the whole community to:
Connect – to build and grow a community of people and organisations interested in entrepreneurial learning in any form.
Learn – to inspire, support and provide training to help any person bring entrepreneurial skills into their work
Share – to share entrepreneurial policy and practice across all sectors and themes
Get recognised – to recognise and make visible the diversity of how EntreComp inspires and is used in lifelong learning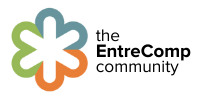 The Awards are a new initiative by the European Commission aimed at recognising the contribution of individuals and organisations that have demonstrated outstanding achievements in cultivating entrepreneurial capacity across Europe, using as a basis and inspiration the EntreComp framework (European Framework of Reference for Entrepreneurship Competence).
Entrepreneurship competence is one of the 8 key competences of lifelong learning, in line with the Council of the European Union Recommendation updated in 2018. EntreComp offers a broad definition of this core competence that aims to create additional value, which can have not only an economic dimension but also a cultural or social one. It embraces different types of entrepreneurship, such as intrapreneurship, as well as social, green and digital entrepreneurship. Thus, EntreComp is a comprehensive tool that can be used in a variety of ways as a reference framework for initiatives around the world aimed at cultivating the entrepreneurial capacity of individuals and/or groups.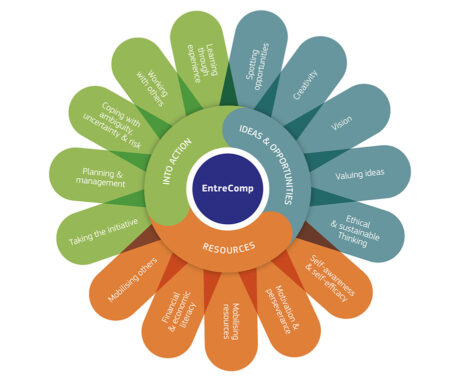 Follow EntreComp Community and stay tuned!