The development of Sound of Business online course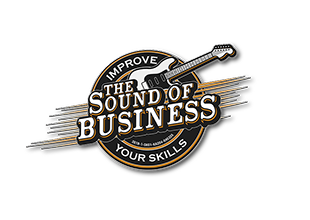 The Sound of Business (Leveraging the Entrepreneurial Competences of Adults to Extenuate the Business Knowledge Divide) is a unique and innovative initiative based on the strategic partnership of significant actors in the European adult education field, in which a specific training course has been developed and tested to support the entrepreneurial capacities and the improvement of transversal skills of adults, through a non-formal educational approach that incorporate the history of rock music and the key concepts of the Project Cycle Management and the business field.
The methodology developed has been tested (during a pilot training course held in Caltanissetta, Italy) and is recommended for the age group of 25-60. It can be greatly adapted to groups of individuals with various background such as: un- or underemployed people, individuals with the need of requalification of competencies, or those who are re-entering to the labour market (in many cases, women), as well as ideal for start-up entrepreneurs who have a great interest and need in further developing their managerial competences.
The members of the Sound of Business project consortium have finalised the Sound of Business Training Manual (IO1), and it is available in English, Hungarian, Bulgarian, Italian, Polish, Greek and Slovakian languages. The developed output has been created on the basis of the feedbacks and recommendations of the conducted Focus Groups in each country.
The Training Manual has been designed and recommended for educators, coaches and trainers with at least 3 years of experience in the field of adult education, non-formal education or coaching.
At the same time, the partners are working on the finalisation and translation of the training modules (IO2) that will be uploaded on the platform. These modules are related to the topics of Management Skills, Selection of strategies, Business strategy, Creativity and Innovation, Evaluation, Needs analysis, Business Model Canvas, Marketing & Communication, Leadership, and Budget.
For more information, you can visit https://soundofbusiness.eu/