Webinar: Youth Entrepreneurship & Business English
Training for (VET) students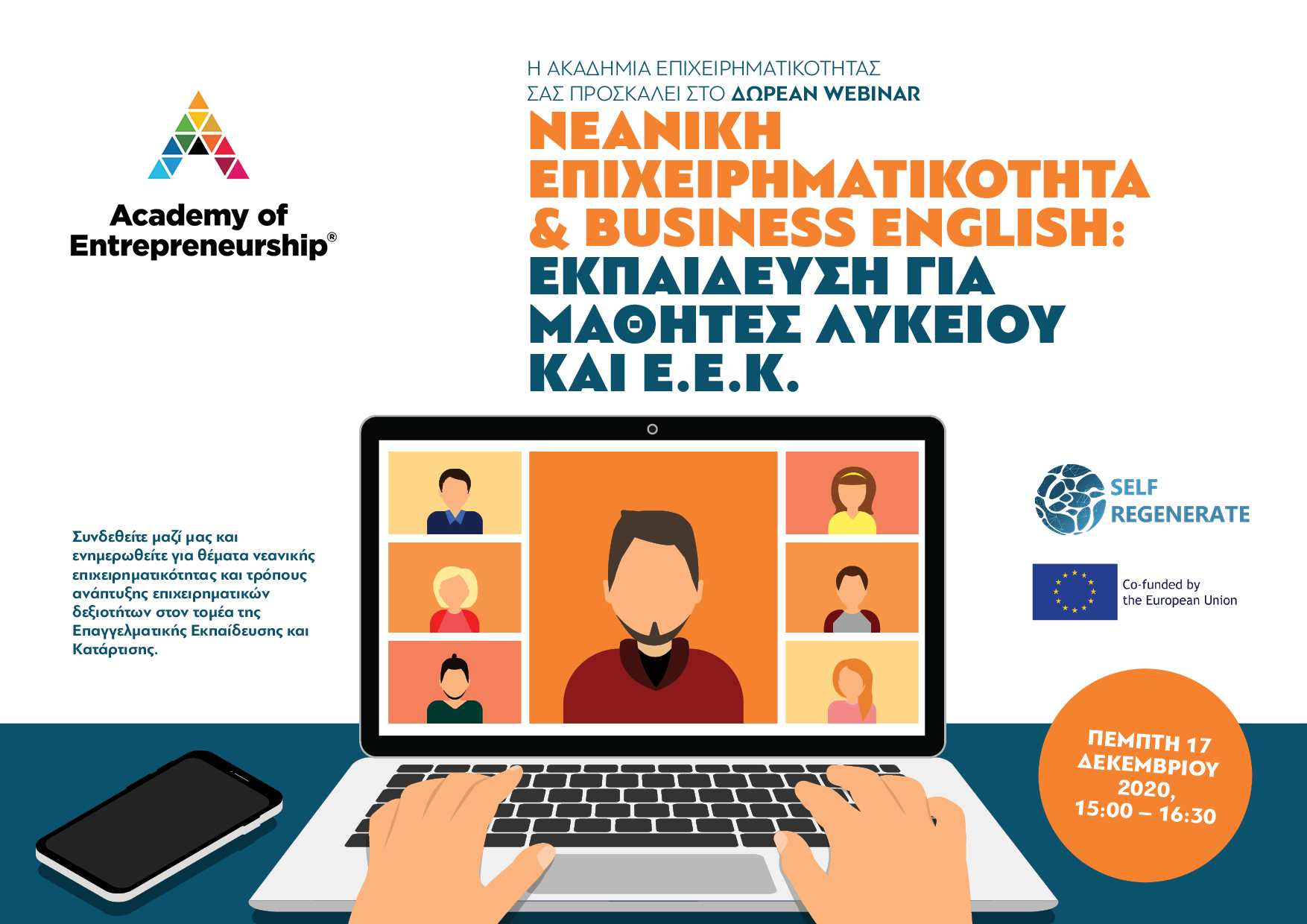 The Academy of Entrepreneurship invites you to the free webinar "Youth Entrepreneurship & Business English: Training for (VET) students" that will take place on December 17, 2020 at 15:00 – 16:30 EET.
Its topic will be on how the opportunities for entrepreneurial careers of young people in peripheral regions can be increased, and how Business English can play a key role for that.
The webinar will be held in the context of the Erasmus+ project 'Self-Regenerate (Self-Employment and English for Peripheral Regions)'. You can find more about this project here.
During the 90-minutes session, interventions from successful entrepreneurs and teachers will be hosted, and the results and the training platform of the 'Self-Regenerate' project will be presented, giving the opportunity to VET students and teachers, and VET institutions from all over Greece to find out about the possibilities offered by the project and the platform.
The speakers will share with us the necessary skills for being an entrepreneur and how to develop them, giving fruitful insights on the use of coaching and Business English.