Webinar: 'Entrepreneurship in the world of Music: Is it possible?'
Challenges and solutions provided by 'The Sound of Business'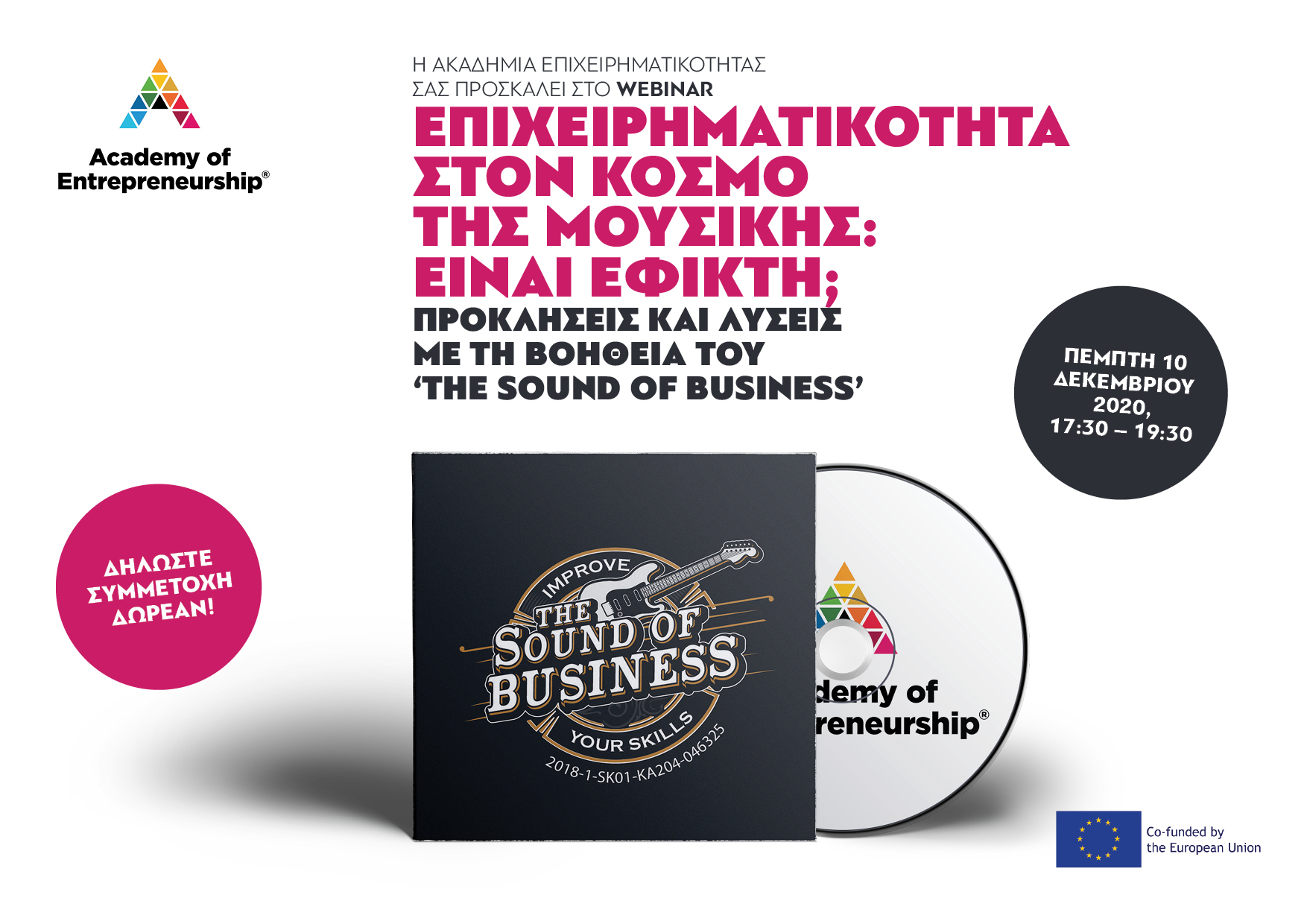 Τhe Academy of Entrepreneurship invites you to participate in the free webinar 'Entrepreneurship in the world of Music: Is it possible?' that will take place on December 10, 2020 at 17:30 – 19:30 EET, dealing with the topic of how the history of (rock) music can be used in order to boost business skills.
The webinar will be held in Greek language, in the context of the Erasmus+ project 'The Sound of Business – Leveraging the Entrepreneurial Competences of Adults to Extenuate the Business Knowledge Divide'. You can find more about this project here.
During the 2-hour session, interventions from successful entrepreneurs and adult trainers will be hosted, and the results and the training platform of the 'Sound of Business' project will be presented, giving the opportunity to adult learners, existing or aspiring entrepreneurs, and adult trainers to find out about the possibilities offered by the project and the platform.
The speakers will share with us how one can be a musician and an entrepreneur at the same time, giving fruitful insights on the blending of music and entrepreneurship.