The Trophy-Challenge Competition returns for the 2nd year!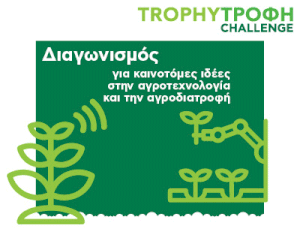 Academy of Entrepreneurship supports the #TrophyChallenge business competition that rewards the most innovative business agri-tech & food-tech ideas and solutions that "respond" to modern agri-food challenges.
The winners of the Trophy Challenge will have opportunities for international networking, personalized support and claiming cash prizes, a total of €22.000!
The Competition covers all areas of agri-food, including agricultural and animal production, processing and food technology. In order to evaluate the proposals, they should be based on solutions that utilize cutting-edge technologies.
Learn more about the competition and apply here: https://trophychallenge.gr/
Deadline for applications: until 12th June 2020
Check the press release (in Greek)