Τhe Sound of Business: courses and documentary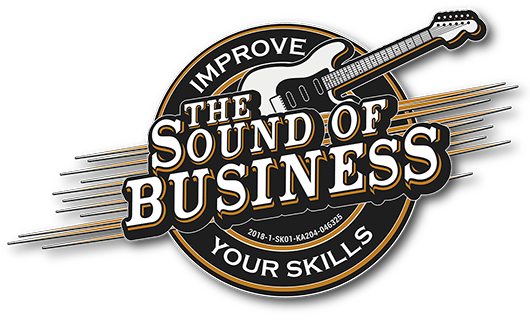 The Sound of Business (Leveraging the Entrepreneurial Competences of Adults to Extenuate the Business Knowledge Divide) is a European project that is based on the idea that the history of (rock) music can be used as a cue to train adults about management, business and entrepreneurship.
The first two training modules titled 'Needs Analysis' and 'Selection of Strategies' are already uploaded on platform.soundofbusiness.eu . In order to see them, all you need to do is create a free account!
Soon, the next modules will be available on the platform as well, so stay tuned! 
All modules are available in 7 languages: English, Italian, Hungarian, Polish, Slovakian, Greek, and Bulgarian.
Besides the training modules, the second official Newsletter of the SOB Project is out! Read about how the project fared during the extreme situation we are all facing at The Show Must Go On! It is also available in Greek by just clicking on the Greek flag!
Do you want to learn about the project listening to great music at the same time?
The Sound of Business Learning Documentary is uploaded on YouTube! 
By watching the Learning Documentary, you will be able to gain a deeper understanding of the applied methodology, enabling the application of the different phases of the Project Cycle Management for developing your own business idea and for improving your entrepreneurial skills. You will also have the opportunity to learn from the best practices of the biggest rock icons. Already curious? 
Check it out at The Sound of Business Project – Learning documentary
For more information, you can visit soundofbusiness.eu