IPAL project – Newsletter 4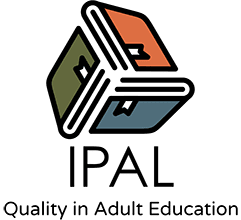 The final newsletter of IPAL is out!
The project IPAL- Improving Instructional Practices in Adult Learning and Supporting Adult Trainers' Professional Development– is reaching its end. The project is co-financed by the Erasmus+ programme.
We are glad to share with you our finalized quality assurance tools and training resources for adult educators with the aim to improve current practices in the field of Adult Education.
Discover IPAL project results- ready to be used!  
Check out the IPAL newsletter below so as to learn more about the IPAL intellectual outputs, but also the multiplier events held in Spain, Italy, Germany, Bulgaria and Greece by the project partners.