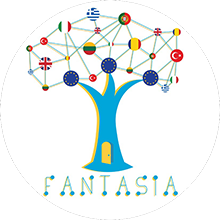 News from FA.N.T.A.S.I.A. project
Despite the COVID-19 outbreak, affecting many of our school partners, the FA.N.T.A.S.I.A. team continues its work. Currently, the consortium is developing the FA.N.T.A.S.I.A. software, the innovative tool that bridges gamification and education on entrepreneurial skills through fairytales.
Primary school teachers from the UK, Italy, Romania, Lithuania, Portugal, Greece and Turkey will be trained on how to approach and educate pupils aged 6-9 on entrepreneurial skills using the platform, helping them to develop their critical thinking and  business mindset. 30 teachers have been already trained on EntreComp Framework and how to transfer this knowledge through stories to primary school students during the transnational training organized by the Academy of Entrepreneurship, 27-30 January 2020 in Athens.
Some days ago, on 12th May, we had the chance to catch up online, share our thoughts and focus on our tasks for the realization of the stories and the platform. It was great to see all these happy faces again!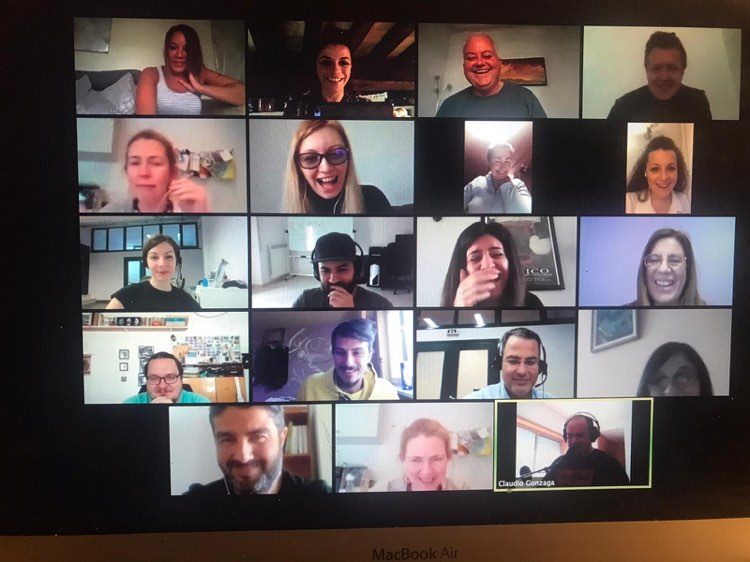 About the FA.N.T.A.S.I.A. project
FA.N.T.A.S.I.A. ("Entrepreneurship and soft skills through FairyTales: an iNnovaTive Approach to entrepreneurShip educatIon in primAry schools) aims to foster young students' entrepreneurial mind-sets and entrepreneurship skills through an innovative software based on  fairytale storytelling.
General aims:
to foster the entrepreneurial mindset and knowledge of transversal and entrepreneurial skills of primary students aged 6-9 through an innovative software based on fairytales.
to foster the training of teachers in the assessment of transversal and entrepreneurship skills of primary students through a user manual and training course for teachers/coaches, also available in eLearning mode.
Specific objectives:
Design and create an innovative software that fosters entrepreneurships mind-sets and skills thanks to the help of fairy tales' characters. Through the FANTASIA software, students will increase their sense of initiative an entrepreneurship and acquire a better understanding of their own skills and competences. Thanks to the use of avatars, students can explore the world of business by putting themselves in the shoes of different fairy tales budding entrepreneurs' characters and responding to what they would do in certain scenarios.
Publish and incorporate a manual for teachers and guidance practitioners to support them in using the software with their students and incorporating it into curriculum and classroom activities.
Elaborate online learning modules for teachers/coaches available on the FANTASIA eLearning platform.