Erasmus+ Virtual Exchange – Debate Youth Exchange Activity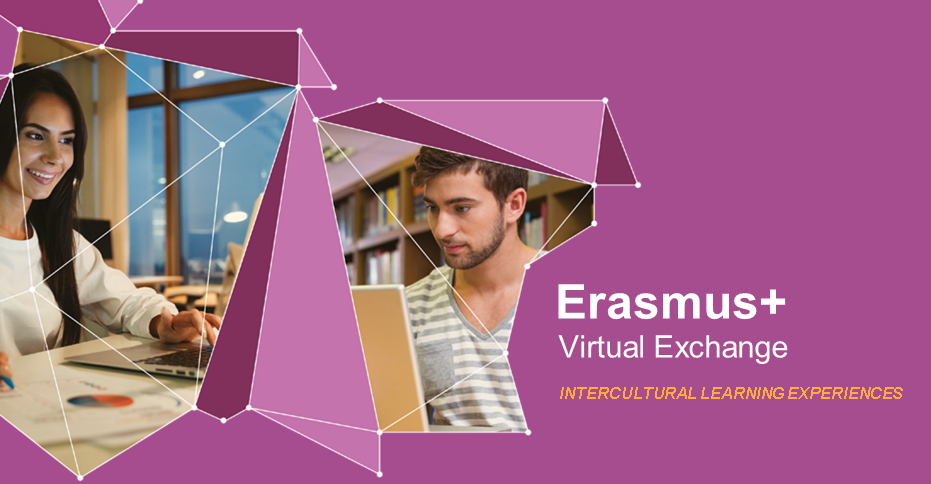 The Academy of Entrepreneurship is among the 15 organisations that have been selected by the Anna Lindh Foundation (ALF) to participate in the Erasmus + Virtual Exchange (EVE) programme, and most specifically, to the Debate Exchange Activity.
What is the Debate Exchange Activity?
It is an activity that brings together young people from different backgrounds to develop parliamentary debate skills with the support of a network of trained debate trainers & facilitators, fostering listening and understanding through debate exchanges.
Who can participate with Academy of Entrepreneurship?
Young people aged 18-30, Greek Nationals or Residents in Greece 
How does it work?
Participation in the activity requires an engagement of a team of 7 people in order to complete one cycle. Each team consists of 1 Team Leader, 4 Debaters and 2 Observers.
One cycle of four weeks includes: 
a 6-hour Debate Team Leaders Training (10 am – 4 pm CET time): an intensive training on parliamentary debate skills delivered by an Online Debate Trainer (for Team Leaders only)
a local training for the team: ensured offline or online by the trained Team Leader themselves one to three weeks following the Team Leaders Training (2-3 hours).
an Intercultural Online Debate: engaging two teams from Europe and the South of the Mediterranean during the second or third weekend following the Team Leaders Training. It lasts 3 hours (10 am – 1 pm CET time). The debate sessions include a short introduction, a preparation phase for the arguments (approx. 30 min) and two debates.
a post-debate dialogue session: taking place one week following the Intercultural Online Debate and facilitated by a dialogue Facilitator. It allows the meeting among teams so that participants can talk about their experience with online debating. It also enables participants to receive an online badge as a certificate for their participation. It lasts 2 hours (11 am – 1 pm CET time).
What are the topics of the Online Debates?
Migration
Environment
Social Media
Freedom of speech
Gender Equality
Democracy & democratization
Artificial Intelligence

Scalability and inclusivity
Experiential learning
Community of trust
Learner-led approach
Both teams suggest 2 topics, one topic of each Team will be chosen. Every debater will have approximately 2 days to prepare their arguments.
Why should I participate?
This activity provides young people with an accessible, ground-breaking way to engage in intercultural learning. It offers a safe online community to participate in facilitated discussions, increasing intercultural awareness and building 21st Century skills through Virtual Exchange. It also encourages and promotes intercultural dialogue and citizenship, strengthening the youth dimension of the EU neighborhood policy.
Through the activity you can improve certain skills and competences, in particular:
Communication skills
Teamwork
Active listening
Critical Thinking
Confidence
Presentation skills
Cultural understanding
Persuasion
Empathy
Leadership
After the completion of a full cycle, online badges will be awarded to participants. Team Leaders will be awarded an online badge for Team Leaders, and participants will be awarded an online badge for Debate Participants. These badges are EU recognised badges in the frame of the EU Commission project and can be used as reference in the resume to increase employability.
In order to be awarded these badges, Team Leaders must have successfully completed 1 team leader training, 1 online debate and 1 post-debate dialogue session, whereas participants must have successfully completed 1 online debate and 1 post-debate dialogue session.
[fusion_testimonials design="clean" navigation="yes" speed="0″ backgroundcolor="" textcolor="" random="" hide_on_mobile="small-visibility,medium-visibility,large-visibility" class="" id=""][fusion_testimonial name="A.K." avatar="female" image="" image_id="" image_border_radius="" company="" link="" target="_self"]
As it was my first participation in a debate within the Erasmus+ framework, I am grateful to you for this opportunity. It was a unique experience that the young generation should definitely take advantage of it. 
It consists a great chance for getting to know young people from other countries, to exchange views and experiences with them and to learn about the other nations' mentalities. But the most significant is that the procedure helps participants to overcome any anxieties or phobias when it comes to confronting with people and speaking in public.
[/fusion_testimonial][fusion_testimonial name="O.A." avatar="male" image="" image_id="" image_border_radius="" company="" link="" target="_self"]
The virtual debate exchange was a great experience for me that I am in my first steps as a debater. It gave me the opportunity to interact with people from other countries, listen to others' opinions and familiarize myself with cultural aspects that can affect certain social topics. The motions included issues that are important in many countries and the outcome of the debate was really enlightening to understand different points of view. 
It was a great chance to improve my communication, reasoning and active listening skills and I would certainly like to participate in another exchange debate soon!
[/fusion_testimonial][/fusion_testimonials]